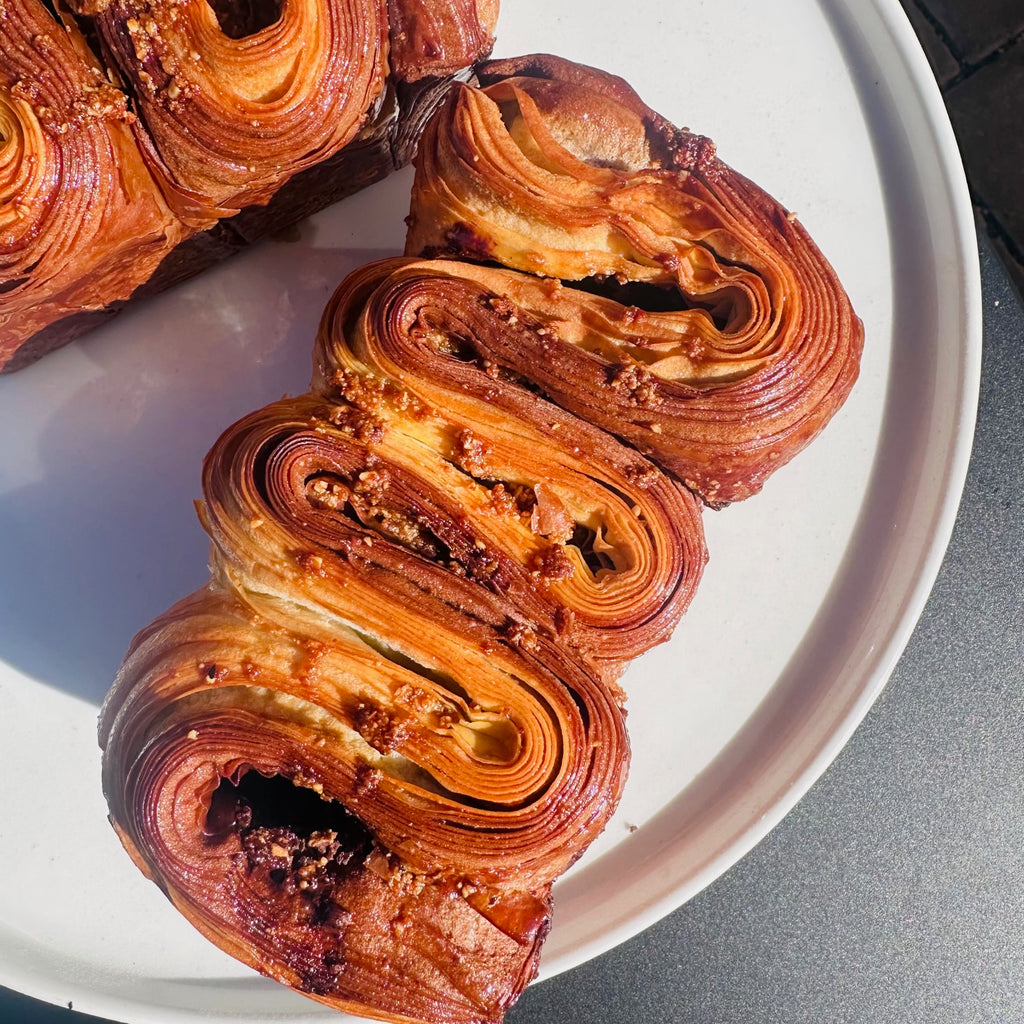 Croissant chocolate hazelnut loaf
$13.90
Made with two brioche doughs laminated: our traditional one and one with cocoa powder stuffed with homemade hazelnut praline and dark chocolate.
Think it's a cross between a croissant and chocolate croissant. It is a pure heaven of flakiness and flavor! A must try!
Ingredients: Flour, milk, sugar, eggs, salt, butter, cocoa, hazelnut. Water, fresh yeast and sourdough (wild yeast).
Available only on April 8th and 9th.